Chimney flue gas temperature is generally about 70 ℃ --500 ℃, 3% relative humidity, and various ash containing corrosive components, such as SO2, HCl, NO2 salt spray and the like, and even some flue gas containing hydrofluoric acid Strong corrosive gases are present. Moreover, in the process of desulfurization , it has the characteristics of alternating acid and alkali valence , so the equipment is seriously corroded and the anti-corrosion conditions are demanding. In recent years, in the practice of research and development of chimney flue corrosion coatings, Zhisheng Weihua Coatings R&D personnel adopted new technologies and high-tech, based on the scenes of hundreds of flue gas flues, and ZS-1041 , which was developed and produced by Beijing Zhisheng Weihua Company. The successful development of Shengweihua flue gas anti-corrosion coating coating. Zhisheng Weihua Flue Gas Anticorrosive Coating Film-forming Substance: This coating uses an inorganic polymer-based interpenetrating network polymer as a film-forming material with good film formation and high adhesion. The main components of the paint pigment are inorganic anti-corrosion materials, nano-silica micro-powder, silicon carbide, boron nitride, fine-grained alumina, graphite, ultra-fine zinc oxide, titanium oxide, etc., and the cermet functional filler is used to improve the wear resistance of the coating. Corrosion resistance. And the use of inorganic fibers enhances the impact resistance of the coating. With appropriate pigments, solvents, additives and the addition of wear-resistant enhancers.
Long-lasting anti-corrosion coating : ZS-1041 Zhisheng Weihua flue gas anticorrosive coating Silicon-containing inorganic polymer modified by organic polymer, the coating can be alternately arranged in a multi-block copolymer, forming a two-dimensional space in the coating space The state of the network structure forms a point-like labyrinth, and the ultrafine powdered rare earth oxide body in the coating forms a dense interfacial transition layer in the coating, which effectively prevents the acid-base to the matrix under the common action. Invasion. Zhisheng flue gas anti-corrosion coating has excellent corrosion resistance, can resist acid and alkali resistance at the same time, resists corrosion of H2S , chloride ion, sulfur dioxide, sulfur trioxide, hydrogen chloride high temperature water vapor in flue gas, and prevents condensation point corrosion. , stress corrosion, chemical corrosion, potential corrosion, etc.
Excellent adhesion and high coefficient of linear expansion : ZS-1041 Zhisheng Weihua flue gas anticorrosive coating adopts Zhisheng Weihua special coating film forming material, inorganic pigment as filler, chemical bond contained in coating composition - hydroxyl ( OH ) Etc., it can form a chemical bond with metal ions, and with the help of the coating coupling agent, it can form a covalent chain bond with the metal material. The adhesion of the coating to the substrate material is good, and the adhesion reaches one level. ZS-1041 Zhisheng Weihua Flue Gas Anticorrosive Coating has strong adhesion to the substrate. The metal oxide nanomaterials and rare earth oxide ultrafine powder contained in the flue gas anticorrosive coating composition help the coating form a dense interface transition. layer, so that comprehensive thermodynamic properties relative to the base matched, Shing Chi Weihua the chimney flue ZS-1041 anti-corrosion coating, the coating also a higher resistance to deflection and thermal expansion resistant to denaturation, anti can contact reinforcement steel chimneys but despite Still inevitable vibration during operation.
High temperature resistance of the coating : The base and filler of Zhisheng Weihua chimney flue gas anticorrosive coating have high temperature resistant inorganic composition, long-term heat resistance can reach 600 °C, short-term temperature can reach 750 °C.
Abrasion resistance: The ceramic functional filler consisting of various components of Zhisheng Weihua chimney flue gas anticorrosive coating gives the surface of the coating a low surface energy and an ultra-low coefficient of friction, which can make the tar and the surface not wet. State, thus effectively preventing the adhesion of sticky foreign matter in the chimney flue. The synergy of different materials gives the coating excellent wear resistance, smooth anti-corrosion performance, and can resist the high-speed impact and airflow flushing of smoke dust.
Good thermal shock resistance: Zhisheng Weihua chimney flue gas anticorrosive coating has high thermal shock resistance in the flue gas temperature. When the flue gas temperature changes, the coating does not fall off and no cracks are generated.
Long service life of coatings : Zhisheng Weihua chimney flue gas anticorrosive coating adopts material nano material, long service life and good durability. Damaged coating can be easily repaired, and the environment is prepared during preparation, coating and coating. No pollution.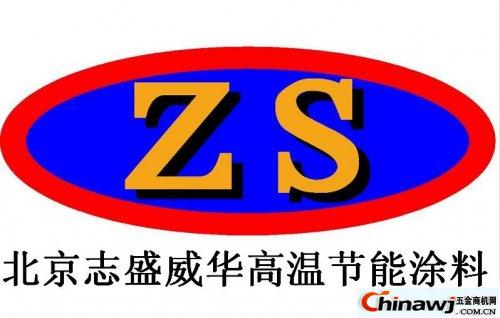 Plastic coated composite pipe is on the inner wall of the steel melts to dissolve a thickness of 0.5 ~ 1.0 mm layer of polyethylene (PE) resin, ethylene - acrylic acid copolymer (EAA), epoxy (EP) powder, non-toxic polypropylene (PP) or non-toxic polyvinyl chloride (PVC) and other organic matter and constitute a steel-plastic composite pipe material.
Advantage
Plastic coated composite steel pipe is protected by plastic coating both inside and outside. In the middle, it is used to strengthen the composite structure of welded steel pipe or seamless pressure steel pipe, which overcomes the defects of easy rust, corrosion, high pollution, low strength and deformation of plastic pipe, and integrates the common advantages of steel pipe and plastic products. it not only has steel tube high strength, easy connection, water resistance and other advantages, also overcomes the steel easy to corrosion, under the influence of water pollution, scale and strength of plastic pipe is not high, poor fire performance shortcomings, design life of 50 years.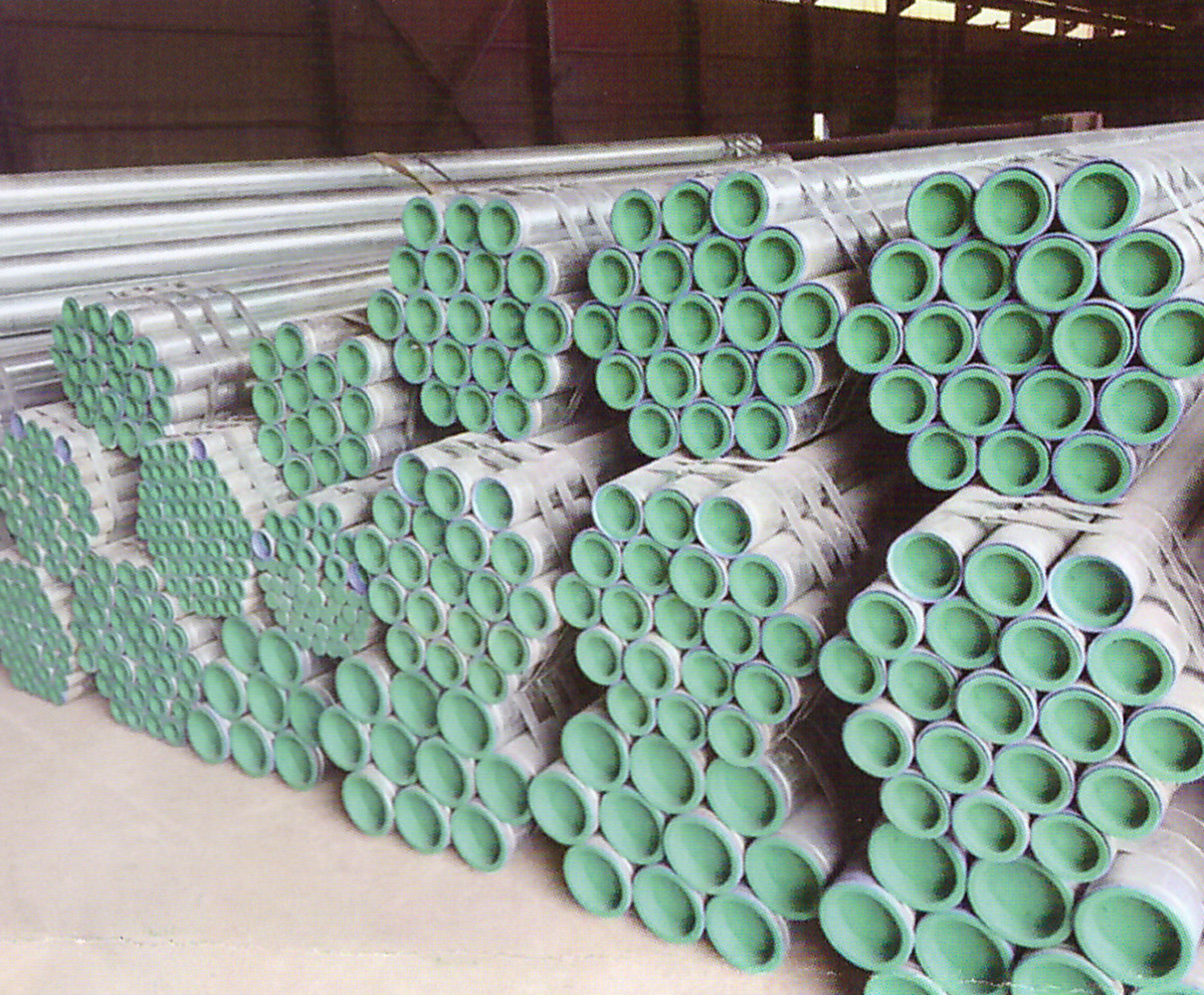 Packaging Details
Plastic caps on both ends, Steel bundle, Woven bag or acc. to customers' request.
Delivery Time
15 days after receiving deposit
If you have any questions, please contact with us directly and welcome you can visit our Factory.
Plastic Coated Composite Pipe
Black Iron Pipe,Plastic Coated Composite Pipe,Plastic Coated Gas Pipe,Fbe Coated Pipe
HEBEI CHENGYUAN PIPE INDUSTRY GROUP CO.,LTD , http://www.hbcytube.com