Zhengzhou Canaan Meidi anti-static floor is also called dissipative static floor. It is a floor that, when grounded or connected to any lower potential point, dissipates charge, characterized by a resistance between 1.0x105-10Ω . The anti-static technology of the computer room is part of the security and protection of the computer room. Static electricity generated for various reasons is one of the most frequent and difficult to eliminate. Anti-static floor performance characteristics: 1 , anti-static effect is excellent and durable, not affected by time, temperature, humidity, etc.; 2 , using solvent-free high-grade epoxy resin and high-quality curing agent; 3 , smooth surface, beautiful, moisture-proof, up to Mirror effect; 4 , acid, alkali, salt, oil medium corrosion, especially strong alkali resistance; 5 , wear resistance, pressure, impact resistance, a certain elastic construction process: 1. Base treatment 2. Brushing Sealing primer 3. Laying copper wire , cutting groove 4. Scrape coating conductive intermediate layer Scope of application: such as bioengineering workshop, electronics, microelectronics workshop, dust-free clean room, electronic component production area, semiconductor workshop, SMT bonding workshop, Production workshops, warehouses, logistics warehouses, garages, factories, parking lots, hospitals, laboratories, airports, clean rooms, logistics supermarkets, logistics and freight yards, etc.
Welcome to inquire! Mr. Yi 13783572008 or contact us website
We don't do the floor at the lowest price, we only do the floor that suits you best. Â Â Â Â Â Â Â Â  Â Â Â Â Â Â Â Â  Â Â Â Â Â Â Â Â Â Â Â Â Â Â Â Â Â Â Â Â Â Â  Working with Canaan Create a better tomorrow!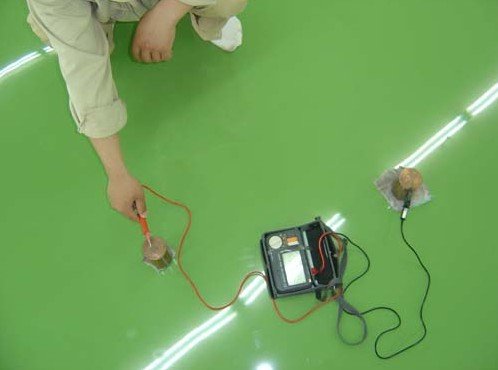 The roller coating plate refers to a method of color on the surface of the aluminum and coated with PVDF coating and the coating plate processed into a certain structure through processing. Roll coating aluminum plate is of high-tech with rolling the processing technology of high performance,attached to the surface of the aluminum plate by PVDF, the adhesion is strong, and the color is very realistic so that the product life length is extended. The surface is smoothness, bright and uniform. The film thickness and coating surface of aluminum is thinner than film coated plate.Because of roller coated aluminum plate reflection is excellent,clean and not easy changed of color,the price is much higher.
Rolling Coated Aluminum Ceiling
Rolling Coated Aluminum Ceiling,Rolling Coated Aluminium Ceiling Tiles,Rolling Coated Aluminium Ceiling Sheet
Henan Everwin Trade Co., Ltd. , http://www.ewaluminium.com