Advocate energy conservation and environmental protection, to save energy consumption, promote environmentally friendly new energy development, and benefit the society. First of all, we must understand where the energy consumption in our daily life is. Where is the pollution? For the main problems, we should improve the efficiency of energy conservation and environmental protection and reduce unnecessary energy waste. Â 
Family Environmental Protection and Energy Conservation Proposal
So far, various environmental protection and energy-saving policies and measures have become our familiar development trend of civilized life. However, do we really understand each other deeply? Have we really done it in our daily work and life? Is it still? When you listen, you can concentrate on it. When you talk about it, you can talk about it. When you do it, you don't have to worry about it. Energy conservation and environmental protection can't be achieved by shouting a few slogans. It needs us to improve from real life and practice. Everything starts to start.
As everyone, it plays an irreplaceable role in promoting social development and human progress, and is the main force of our social development. Therefore, we should improve the overall quality of the family, and truly understand the practical significance and important role of energy conservation and environmental protection. We will organize each family member and firmly hold it together to understand and improve from all aspects of life. The theme is implemented.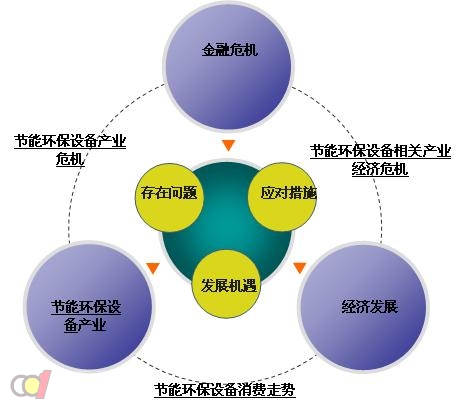 Energy saving and environmental protection function  
So which of the household pollution and social pollution is more serious?
Recent studies have shown that pollution caused by industrial production accounts for only 41% of pollution sources, while pollution caused by modern households accounts for 59%. Compared with society, although the family is only a cell of society, the degree of pollution is relatively serious, and hundreds of toxic and harmful substances have been detected, and there are more than ten common ones. There is a set of statistics to further confirm the dangers of household pollution: that is, a family should make an average of 1.8 kilograms of garbage a day, discard five non-decomposable plastic bags, two to three disposable lunch boxes; one family washes their hair and bathes , washing clothes, etc., an average of 200 kilograms of wastewater per day; a family uses an average of 20 grams of chemical products a day. These pollutants and the domestic wastewater that flows into the river pollute our land, rivers and oceans all the time.
According to media reports, in a survey of indoor pollution status of more than 2,000 household samples, the results show that more than 50% of households have pollution indoors, and the "culprit" is household appliances. What is even more worrying is that the vast majority of households surveyed have not realized the problem of home appliance pollution at home. At present, the common pollution caused by household appliances in the family includes bacterial pollution, radiation pollution and noise pollution, and it is harmful to health and even endangers people's lives.
Seeing this set of data can not help us to be surprised, we have always pointed to the point of pollution to industrial production, but we do not know, in fact, the biggest source of pollution is ourselves, that is, each of our families. We usually do not pay attention to the consequences of environmental protection and energy conservation. In the end, we are still the most harmful, and we are the beautiful home we live on. It is our clean and peaceful global village.
In terms of energy waste, families also occupy a considerable proportion. Multiple TV sets are turned on at the same time; multiple computers are used at the same time; when the TV is not watching, the power is not turned off, and it is in standby state for a long time; dozens of incandescent lamps of several hundred watts are turned on at the same time; the sound control lamp sensor is broken, and the lamp is no longer available. It lights up all night; the water dispenser operates 24 hours; some electric heaters use a few kilowatts of electric stoves in the winter to smash their eyes; it is only a few minutes to open the faucet, and wait until the hot water comes out, slowly Washing...
Bit by bit, it seems trivial. But it is such a bit of bit by bit that the phenomenon of energy waste in residential areas is quite prominent. Checking our behavior, the "unconscious waste" that is commonplace, is too much valuable energy wasted in family life. It is customary to be natural, and there is a lot of waste. It is a habit that people have developed for a long time, and they are used to it. Therefore, there are not many considerations in saving household energy. However, in real life, we have to get rid of those inadvertent waste "habits". In fact, it is very simple, just need to raise your hand.
A good living and working environment is a condition for our human beings to survive. Protecting the environment means protecting ourselves. Faced with the reality that the earth's ecological environment is deteriorating and resources are increasingly scarce, we should clearly understand that it is our common responsibility to save the planet, protect the environment, and save energy. Family energy conservation and environmental protection are closely related to our lives, and it is easy to carry out. The energy conservation and environmental protection work of the family not only saves resources, but also saves some expenses for the family, killing two birds with one stone. From this we make an initiative:
First, starting from household electricity
Save every kilowatt of electricity to prevent home appliance pollution.
Every family should strive to do the following:
a. Change the incandescent lamp into the fourth-generation LED green light source. Under the same brightness, the power consumption is only one tenth of that of the incandescent lamp, but the life is 50 times that of the incandescent lamp.
b. Use chlorine-free green environmental protection appliances and solar home appliances series, such as solar energy generators, solar cookers, solar lights, solar caps, solar flashlights, solar dryers, solar water heaters, floor heating systems, etc., which are energy-saving and environmentally friendly. It is safe and convenient, not only contributes to the national energy conservation and environmental protection work, but also enables the family to guide the new trend of green life and life.
c. When purchasing an air conditioner, consider the number of horses that are most suitable for the size of the room. And the summer air conditioning temperature is set at 26-28 °C.
d. The food stored in the refrigerator should not be too full. There should be a gap of more than 100mm between the food in the refrigerator and between the food and the wall. This can save 20% energy per day compared to the wall.
e, the power consumption of the washing machine depends on the length of use, generally synthetic fiber and wool fabric washing for 3-4 minutes, cotton and linen fabric washing for 6 to 8 minutes, extremely dirty laundry for 10 to 12 minutes.
f, the TV should not be very bright, the volume should not be too large, because each additional 1 watt of audio power, it is necessary to increase the power consumption of 3 to 4 watts.
g, use rice cooker, it is best to wash rice in advance, cook with warm water or hot water, this can save 30%.
h. Unplug the rice cooker immediately after use. When the temperature in the pot drops below 70 °C, it will automatically and continuously power on and off, which will save electricity and shorten the service life.
i. As long as the ordinary glass window is affixed with a special energy-saving film, the indoor temperature will drop by at least 3 °C. If the sunlight is more intense, the temperature difference will be further enlarged, and the energy-saving effect will be more obvious. According to reports, after using this energy-saving film, not only can ultraviolet rays be filtered, the energy-saving effect reaches 30%, and the service life is up to 20 years.
Second, mobilize the whole family energy saving and environmental protection
member
Comprehensively strengthen the thinking and understanding of environmental protection and energy conservation.
First of all, parents should be good candidates for their children. Parents are the first teacher of the child. Because children's plasticity is large and imitative, parents' words and deeds can affect children. Therefore, parents themselves must firmly establish awareness of energy conservation and environmental protection, constantly improve their own quality, and consciously achieve "environmental protection and energy conservation from me, starting from daily small things", and infiltrating energy conservation protection into all aspects of family life, in terms of energy conservation and environmental protection for children. Make an example. Second, focus on cultivating children's awareness of energy conservation and environmental protection. Parents can use the weekends and holidays to take the children to some scenic spots to experience the beauty of the environment, and then take the children to some places with serious environmental pollution, so that they can see the scene of garbage and sewage. Through this comparison, let the children experience the dangers of environmental pollution. Finally, we must create a good environment for energy conservation and environmental protection for children. In daily life, parents should put environmental awareness into action and let children form good environmental habits in the subtle. If you are shopping, you should pay attention to the choice of non-polluting green products; start from your own, earnestly do a good job in family health, and strive to create a clean living environment. In this way, through the education of children, on the one hand, the parents' own awareness of energy conservation and environmental protection has been strengthened, on the other hand, the family's expenditure has been reduced, and it has also contributed to China's energy conservation and environmental protection work, which can be said to be "infinite."
Third, save coal, reduce air pollution
In the past ten years, due to energy shortages, energy conservation work has been further carried out. Various new types of energy-saving advanced furnaces are becoming more and more perfect, and the use of high-quality thermal insulation materials such as new refractory fibers has significantly reduced the heat loss of the kiln. The use of advanced combustion devices enhances combustion, reduces incomplete combustion, and the air-fuel ratio tends to be reasonable. However, technologies to reduce heat loss from flue gas and recover waste heat from flue gas are still not progressing well. In order to further improve the thermal efficiency of the kiln and achieve the goal of energy saving and consumption reduction, recycling waste heat of flue gas is also an important energy-saving way.
At the beginning of the 21st century, Gongyi City, Henan Province, China finally developed Ronghua Ceramic Heat Exchanger. The production process is basically the same as that of the kiln furniture. The thermal conductivity and oxidation resistance are the main application properties of the material. Its principle is to place the ceramic heat exchanger in the place where the flue outlet is near and the temperature is high. It does not need to be mixed with cold air and high temperature protection. When the temperature of the furnace is 1250-1450 °C, the temperature of the flue outlet should be 1000- At 1300 °C, the residual heat of the ceramic heat exchanger can reach 450-750 °C, and the recovered hot air is sent into the kiln to form a mixed gas with the gas for combustion, which can save energy by 35%-55%, thus directly reducing the production cost. Increase economic efficiency.
Fourth, save every drop of water in life, reduce water pollution
With rapid economic growth and increasing population, efforts to alleviate the contradiction of insufficient resources, continuous improvement of the ecological environment, and sustainable development have become very urgent tasks. China is one of the 12 poor countries in the world, and freshwater resources are less than a quarter of the world's per capita water. Therefore, water conservation is imminent. According to statistics, according to a total of 17 million permanent residents in a city, more than 6 million households, if each household saves 1 kWh per month, the city can save 60 million kWh a year, equivalent to a small power plant. The amount of electricity generated; if each household saves 1 ton of water per month, the city can save 60 million tons of water a year, equivalent to the total amount of domestic water used by a city of 800,000 a year.
Always pay attention to water conservation, you can start from the following aspects:
Promote the use of water-saving water valves and sanitary ware; turn off the faucet with water, do not let the water flow; check the maintenance faucet to prevent dripping at any time; promote water use, reuse water; save water, wash vegetables, wash rice water Washing the toilet and watering the flowers; washing the clothes with non-phosphorus washing powder to reduce pollution; if you leave the rinsed water for the next batch of clothes washing water, you can save 30-40 liters of water at a time; use detergent as much as possible, use as much as possible Soap, don't let the water source pollution, always warn ourselves, protect the water source is to protect life!
Five, save every piece of paper
Protect forest resources with recycled paper and paper.
At present, the raw material for papermaking is mainly wood. The annual forest area reduced by 73,000 square kilometers is equivalent to two Taiwan islands. China's paper industry consumes more than 10 million cubic meters of wood per year; about 45 billion pairs of disposable wooden chopsticks are produced each year, which is equivalent to eating about 25 million trees a year. We use and consume a lot of paper, which is actually consuming forest resources. Today, an average of 4,000 square kilometers of forest disappears every year on Earth. Forests can provide oxygen to humans, absorb carbon dioxide, prevent climate change, conserve water, prevent wind and sand, and maintain ecological balance. Protecting forests and reducing the amount of production requires cutting the demand for wood. Recycling 1 ton of waste paper can produce 800 kg of recycled paper, which can cut 17 large trees, save more than half of the papermaking materials, and reduce water pollution by 35%. Each piece of waste paper can be recycled at least twice. Therefore, we should promote the active recycling of waste paper, use recycled paper and double-sided paper as much as possible to give full play to the advantages of e-government, vigorously promote paperless office, try to use electronic media to modify the manuscript, and strive to reduce paper consumption. Saving paper is the best measure to protect the forest and protect the environment.
6. Save every liter of oil and reduce the source of air pollution
Reduce the dependence on motor vehicles, use bicycles or walk as close as possible to reduce the weight of the city's traffic; reduce official vehicles, reduce the use of cars without affecting official duties and ensure safety; emergency official activities do need When using official vehicles, try to concentrate on the ride. Let us all be the bus family, and all of them are cyclists!
In addition, if you drive yourself, you can master the following energy-saving and environmental protection skills: 1. If you use a neutral gear to slide while driving, a 1.6-liter displacement family car can save 10 liters of gasoline per month; 2. The clutch can't be too loose at the start. Fast, otherwise it is both fuel-consuming and easy to extinguish; 3, when the speed is increased, the throttle should be added lightly; 4. When the red light or the front vehicle brakes, do not rush to the brakes when the high-speed rushes to the front; 5, during the driving process Pay attention to the water temperature gauge. The normal water temperature of the engine should be kept between 80 and 90 °C. If it is too high or too low, the fuel consumption will increase. 6. Check the air pressure of the tire frequently to keep it in the best condition. Increase fuel consumption; 7, do not change the size of the tires at will, choose a wider tire may make the car look more "sports car taste", but the wider the tire, the greater the wheel resistance, the more fuel consumption; Use the lowest viscosity engine oil. The lower the viscosity of the engine oil, the more labor-saving the engine is, and the more fuel-efficient it is. 9. Don't overheat. Some car owners like to warm up before driving in the morning, but warm up for too long will be more fuel-efficient, you can let the car slowly drive a couple of kilometers to achieve warm-up effect; 10, do not speed. For the average car, the speed of 80 kilometers per hour is the most fuel-efficient. Statistics show that for every hour of speed increase, the fuel consumption will increase by 0.5%. There are also some fuel-saving tips that are outside the driving: insufficient tire pressure will increase fuel consumption; try to use low-viscosity engine oil, which can also save fuel; turn on the air conditioner to ensure that the window door is closed; regular cleaning of the dust net can be Save 30% of electricity.
7. Every family should reduce the consumption of meat products.
According to a report published by the United Nations in 2006, the livestock industry has more greenhouse gas emissions than all vehicles in the world, including aircraft, trains, cars and motorcycles. Dr. Rajendra K. Pachauri, chairman of the United Nations Intergovernmental Panel on Climate Change (IPCC), pointed out at a Paris press conference in January 2008 that the report they released last year emphasized "the importance of changing lifestyles". He said: "This is the concept that the IPCC did not dare to express earlier, but we must now disclose it to the world." He appealed to the global people, "Please eat less meat! Meat is a product with a lot of carbon."
Eight, use less disposable items
Protecting the Earth's Environment and Ecological Balance Modern life is filled with many disposable items: disposable tableware, disposable tablecloths, disposable diapers, disposable toothbrushes, disposable cameras... Disposables bring short-term convenience to people, but give The ecological environment has brought disasters; they have accelerated the depletion of the earth's resources and brought environmental pollution to the earth. Less use of disposable items, more use of durable goods, and multiple use of items should become a new social atmosphere, a new lifestyle. Reducing the waste of resources and energy, let us get rid of the temptation of "one-time consumption", we can replace the ordinary battery with a rechargeable battery; replace the paper towel with a handkerchief; replace the paper cup with a porcelain cup or glass; replace the plastic bag with a cloth bag; use a mechanical pencil Instead of wood pencils. If you often eat on a business trip, you can bring your own chopsticks, take a spoon, bring a toothbrush, toothpaste, razor, shampoo, etc., so that life is everywhere. Family travel, you must bring a variety of items, reduce the pollution and waste of disposable items. At the same time, we must also persuade our friends around us to plant energy conservation and environmental protection in every family.
Nine, bring your own shopping bags, reduce white pollution
In our lives, plastic bags have become an indispensable thing. Whether it is in large and small supermarkets, in the vegetable market and on the street vendors, it seems to be a matter of course to provide plastic bags to customers. The reason is that some consumers rely too much on plastic bags when shopping. The plastic bags that were thrown when used were not only caused a huge waste of resources, but also caused a dramatic increase in the amount of garbage. Most consumers take the supermarket plastic bags home and use them as garbage bags, which will cause secondary pollution to the environment after being discarded. The white pollution caused by plastic bags has become the enemy of the urban environment.
China's annual plastic waste is more than 1 million tons. If the average spread of each plastic bag is 0.6 square meters, the plastic film area per person per year is 240 square meters. And some plastic bags used by street vendors have serious health problems. Less or no plastic bags should be the green life we ​​advocate first.
Household plastic bags are the focus of white pollution. Whether it is supermarket shopping or street shopping, plastic bags are indispensable. Therefore, all families should bring their own bamboo baskets when they go out to buy food, which is beautiful and environmentally friendly.
Ten, pay attention to small details of daily life
1. Use less coal stove for cooking and use liquefied gas. When cooking, don't wait until the oil is hot and smoke, and try to reduce air pollution.
2, a variety of flowers and plants bonsai on the balcony of the home, often clean the room, often drying, keep the home environment fresh and pleasant.
3. Reduce noise pollution and minimize the volume of the speech or recorder.
4. Dispose of waste properly, classify domestic garbage, and discharge domestic water reasonably.
5. Protect wild animals and plants, not eat wild animals, and protect the ecological balance.
6. Advise family members, relatives and friends not to smoke, not to burn garbage at will, to maintain the health of the family and to maintain a clean environment.
7. Plastic bottles, waste paper, etc. are collected and sold to waste collection stations to reduce waste discharge.
8. The pets raised in the home should be taken care of, to prevent the neighbors from rest and fecal pollution, and to maintain a harmonious living community and environment.
9, wash rice water can be watered or washed, washed the toilet.
10, when the family is cooking, we must do our best. Excessive eating or eating too much will affect the health of the human body. It is also necessary to put an end to extravagance and waste. Parents should give their children a good example and cultivate good habits of child diligence and saving.
All family friends, national mobilization is the foundation for building a resource-saving society. We are eager for a clean earth and long for a green, healthy and clean living space. Let us actively respond to the content of the initiative, join hands, start from me, start from every family, start from scratch, protect the environment, save resources, treat the planet, let us all consciously do environmental protection. Energy-saving propagators and practitioners make their due contributions to building a conservation-minded society and realizing China's green sustainable development. Â 
ASTM Galvanized Steel Pipe,Galvanized Steel Pipe,Galvanized Steel Pipe
Hengji Steel Co., Ltd , http://www.tj-steelpipes.com