1. Definition of waterproof coating: It is based on liquid polymer synthetic material and is in an amorphous state under normal humidity. It is applied on the surface of the structure by coating method, volatilized by solvent or water or between components. Chemical reaction, a thin film dense substance formed, which has water impermeability, certain weather resistance and extensibility, so that the surface of the structure is isolated from water, and functions as a waterproof and moistureproof.
2, the characteristics of waterproof coating:
●It has good waterproof performance and can form a seamless waterproof membrane. It is suitable for waterproofing of complex and complex surfaces.
●Simple operation and fast construction speed.
●Good extensibility, strong bonding force, suitable for waterproofing of corners, façades, joints and interface parts.
● Reduce environmental pollution and safety.
●The temperature adaptability is good and easy to repair.
3. Classification of waterproof coatings
A. Asphalt-based waterproof coating:
Water-based or solvent-based coatings based on asphalt:
Lime emulsification
Bentonite
emulsification
Asbestos emulsified asphalt coating
B, high polymer modified asphalt waterproof coating
A water-based or solvent-based coating prepared by using petroleum asphalt as a base material, modifying it with a synthetic polymer, and adding an appropriate amount of additives:
â–  Water emulsion type: water emulsion type SBS, water emulsion type neoprene, reclaimed rubber modified asphalt coating
â–  Solvent type: SBS butyl rubber, reclaimed rubber, PVC modified asphalt coating
â–  Hot melt type: SBS modified asphalt coating
C, synthetic polymer waterproof coating
A single-component waterproof coating made of synthetic rubber or synthetic resin as a raw material and an appropriate amount of auxiliary materials such as active agent and modifier:
Volatile type: chlorosulfonated polyethylene, silicone rubber, EPDM, polymer cement JS, acrylic, EVA
Reaction type: 851, 911, color PU, petroleum asphalt PU, reactive polymer cement coating, one-component water (wet) curing polyurethane
According to the film formation mechanism (reaction curing type, volatile curing type)
By component (single, double, multi-component)
By thickness (thick coating, thin coating)
According to the presence or absence of solvent (aqueous, solvent, solvent-free)
4, physical properties of waterproof coatings
Solid content, tensile strength, elongation at break, low temperature flexibility, bond strength, heat resistance, water impermeability, water absorption.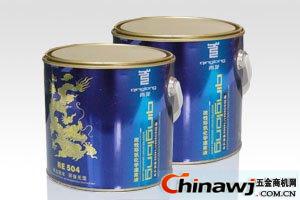 We can produce Pure Zirconium Target,Zirconium NutPurity Zirconium Crucible,Purity Zirconium Boat . Zirconium Parts can be made any size and configuration. Dimensions and tolerances are according to customer's drawings. Price depends on size, complexity, configuration, and additional requirements specified in the order .

Chemical Requirements
Grade

R60700 (Zr-1)

R60702 (Zr-3)

R60705 (Zr-5)

Zr-0

Zr-2(ZrSn1.4~0.1)

Zr-4(ZrSn1.4~0.2)

Zr

--

--

--

Balance

Balance

Balance

Zr+Hf

≥99.2

≥99.2

≥95.5

--

--

--

Hf

≤4.5

≤4.5

≤4.5

≤0.010

≤0.010

≤0.010

Sn

--

--

--

--

1.20~1.70

1.20~1.70

Fe

--

--

--

--

0.07~0.20

0.18~0.24

Ni

--

--

--

--

0.03~0.08

--

Nb

--

--

2.0~3.0

--

--

--

Cr

--

--

--

--

0.05~0.15

0.07~0.13

Fe+Ni+Cr

--

--

--

--

0.18~0.38

--

Fe+Cr

≤0.2

≤0.2

≤0.2

--

--

0.28~0.37

C

0.05

0.05

0.05

0.027

0.027

0.027

N

0.025

0.025

0.025

0.006 5

0.006 5

0.006 5

H

0.005

0.005

0.005

0.002 5

0.002 5

0.002 5

O

0.1

0.16

0.18

0.16

0.16

0.16
Zirconium Parts
Pure Zirconium Target,Zirconium Nut In Stock,Purity Zirconium Crucible,Purity Zirconium Boat
Baoji Shengyuan Metal Material Co., Ltd. , http://www.baojisymetal.com