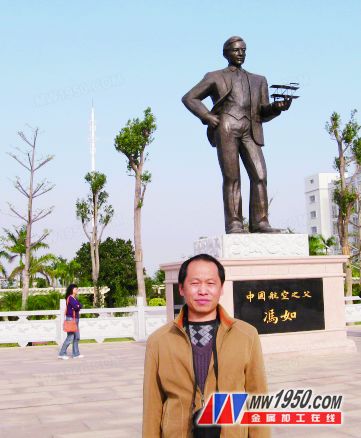 Technical Director of AVIC Huiyang Aviation Propeller Co., Ltd. Li Guoping
At present, China's aero engine industry faces unprecedented historical opportunities and challenges. Today, when the international situation is unpredictable, the country has listed the aero-engine industry in the high-tech ranks and set up a major project for aviation engines. This is the need of the times. China's export of certain models is because the aviation engine is not "China". The heart is constrained, the aviation power is strong, the power is current, and the development of domestic aviation engines is imminent. Improving the manufacturing level of aviation engines and key components is the core task of the domestic aviation engine manufacturing industry.
1. Process characteristics of aero engine manufacturing
The manufacturing technology of aero-engines is adapted to the changes in its structure and materials. While improving the reliability and maintainability of aero-engines and key components, air engines are generally lightweight to improve the thrust and thrust-to-weight ratio of aero-engines. Integrated structure, such as integral leaf disc and leaf ring structure; titanium alloy, nickel-base superalloy, and resin-based composite material with high specific strength, large specific modulus and good fatigue resistance, high temperature resistance, fatigue resistance and creep resistance Good metal matrix composites and ceramic matrix composites. Based on the requirements of the structure and materials of aero-engines and key components, the manufacturing process characteristics of aero-engines are highlighted in the following points:
(1) Difficult-to-machine materials Aerospace engines and key components often use difficult-to-machine materials such as titanium alloys and high-temperature alloys. The materials have high thermal hardness and thermal strength. They exhibit high dynamic shear strength during cutting and aggravate tool cutting. The wear of the blade reduces the processing quality and surface integrity of the workpiece surface, which puts higher requirements on the tool. Our company's stainless steel and titanium alloy thin-walled profiled complex surface components are processed more, and most of the tools use new ceramics. Fine grained carbide, ultra-fine grained carbide coating material. In addition, the blade shape, chip breaking performance and stability of the mounting structure are also factors influencing the processing accuracy of the difficult-to-machine materials and controlling the machining deformation. How to improve the machining accuracy, processing efficiency and surface quality of aero-engines and key components is the primary task of the manufacturing industry.
(2) New processes, new methods and new technologies Aeroengines and key components are mostly made of complex curved surfaces and high structural efficiency, which puts higher demands on manufacturing processes and manufacturing equipment. Due to the complexity of the structure, the existing manufacturing process methods cannot meet the needs of actual production. It is necessary to continuously improve the existing processes for different parts structures, and actively explore new processes, new methods and new technologies that meet actual production needs, and improve complexity. The manufacturing level of the components reduces the processing cost. A compressor blade of the company (see Figure 1) belongs to a thin-walled complex curved surface. The curved surface is processed by three-axis CNC. The maximum distortion of the torsion angle is 3°, and the radius of the front trailing edge is R0.3mm. Traditionally, the method of manual polishing is used. Frequent out-of-tolerance affects the overall performance of the compressor, and then uses five-axis CNC wide milling to effectively solve such problems.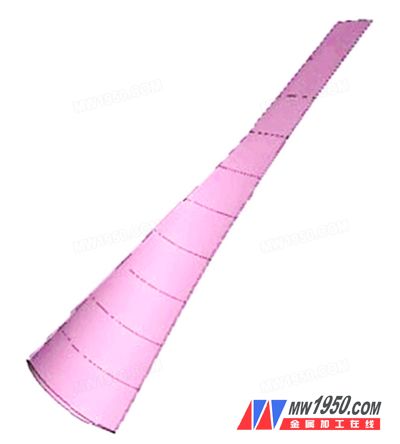 figure 1
(3) High processing precision The manufacturing precision of aero-engines and key components directly affects their performance and operational safety, and the complexity of the aero-engine and key component materials, structures and processes is a contradiction between their high-precision manufacturing. The manufacturing precision is not high, which causes problems such as poor product consistency and low qualification rate in the production process of aero-engines and key components in China, which has become a bottleneck restricting the development of high-performance aeroengines.
PEEK(polyetheretherketone)

1. Description:
PEEK(Polyetheretherketone)is a kind of heat-resistant, high performance thermoplastic special engineering plastics. It has good mechanical properties and chemical resistance, abrasion resistance, and hydrolysis resistance properties etc.; it has a light proportion and self-lubricating properties. Guangzhou ONE-STOP Engineering Plastics Factory, has studied and applied this material in many industries for many years. Due to very good processing properties, it can be filled with carbon fiber, Fiberglass and MoS2 etc. In order to improve lubrication performance and mechanical strength further.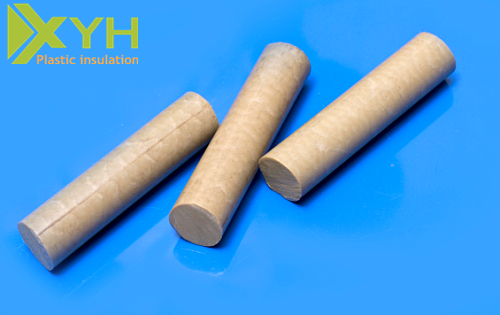 2. Characteristics:
1. Excellent dimensional stability
2. Low coefficient of linear thermal expansion
3. Good mechanical properties at elevated temperatures
4. Good resistant to hot water and steam
5. Bearing grade PEEK has excellent wear characteristics
6. UL 94 V-0 flammability rating (0.059" thickness)
7. Very low smoke and toxic gas emissions when exposed to flame
8. Outstanding mechanical properties even at high temperatures
9.Optimized balance of stiffness, tensile strength and impact strength.
10.Continuous operating temperature up to + 260°C and briefly even up to +300°C

3. Application:
1. Seals, Gears, Fittings
2. Aerospace parts, Valve Seats,
3. Semiconductor machinery components
4. Medical instrument parts
5. Bearings and bushings (bearing grade PEEK)
6. Electrical components
7. Pump and valve components, Wafer Carriers, Piston Rings

8. Food processing machinery components.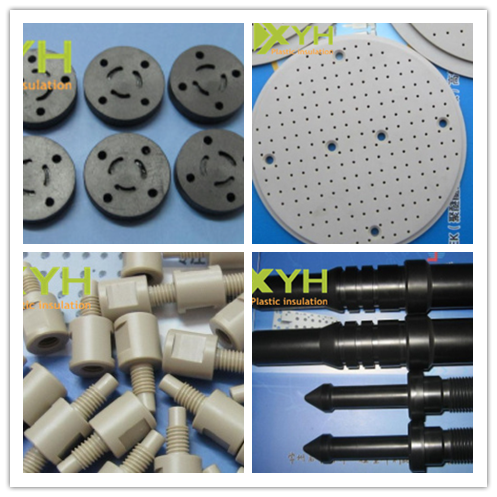 PEEK
Peek Sheet, PEEK rod, polyetheretherketone,peek manufacturer
SHENZHEN XIONGYIHUA PLASTIC INSULATION LTD , http://www.xyhplastic.com