Nowadays, many people like to use whole kitchen cabinets, especially stainless steel kitchen cabinets, which are mostly used in kitchens. Stainless steel materials are very safe and environmentally friendly, and they are easy to clean and cheap. Next, Yazheng Furniture Xiaobian will give you an introduction about the quality of stainless steel kitchen cabinets and how stainless steel cabinets are selected .
First, the eight advantages of stainless steel cabinets
1, anti crack
Made of stainless steel, and the cabinets and countertops are integrated, never cracking or cracking;
2, cabinet health and environmental protection
The cabinet made of stainless steel is healthy and environmental-friendly. It is not synthesized with epoxy resin, and there is no radiation from natural granite. There is no detection and no worry.
3, the uniform of the cabinet is simple
The integration of countertops, stoves, faucets, and sinks in stainless steel cabinets makes the entire cabinet uniform, simple and simple.
4, fire and heat
Can be fireproof, high temperature is not afraid of heat, even if encountered high temperatures, stainless steel cabinets will not have any damage;
5, moisture proof
Because of the high density of stainless steel used, it can effectively prevent moisture and prevent water penetration.
6, easy to clean and maintain
Don't need to spend too much time and effort to maintain, you can directly wipe the stainless steel cabinet directly with bleach or detergent water.
7, never change color
For many other products, the countertops will become discolored and old with a long time, or need to be replaced again, causing secondary pollution, while the stainless steel cabinets are completely avoided and can also have recycling value.
8, a variety of color styles
Now there is a color stainless steel on the market, no longer a simple silver-gray. The cabinets made of colored stainless steel are very nice and smooth, both in color and in appearance.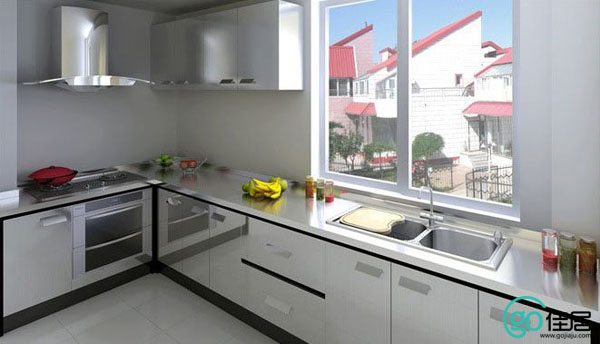 Second, the four major drawbacks of stainless steel cabinets
1, lack of advanced technology, prone to oxidation
The domestic stainless steel countertop surface technology does not reach the excellent technology of imported stainless steel cabinets, which leads to higher prices of imported stainless steel cabinets. The reason is that domestic stainless steel cabinets are prone to oxidation.
2, scratch difficult to compound
Once the surface of the stainless steel cabinet is scratched, it is difficult to recombine. After a long period of time, it will cause scratches inside the cracks, so be careful when cleaning.
3, lack of processing methods for corners and junctions
In the installation of stainless steel cabinets, there is a lack of proper handling methods at the corners, as well as problems in connection with various parts and lack of effective treatment methods.
4, the appearance of icy
The entire stainless steel cabinet gives a visually cool and serious appearance. The choice of color can be used to mask the cold and grim image of stainless steel.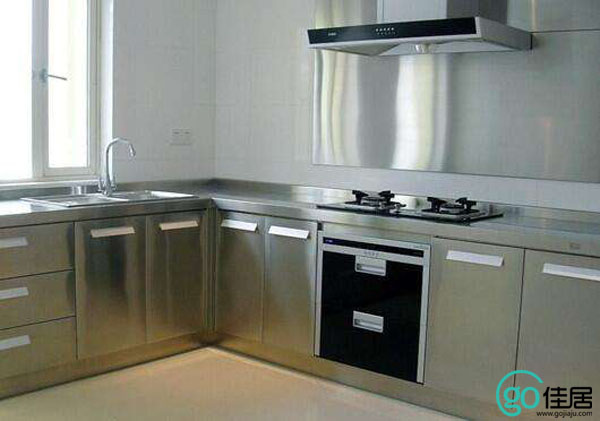 What should I pay attention to when purchasing stainless steel mesa?
At present, there are steel models such as "304", "201", and "203" on the market, and the composition of the steels differs in their use properties. For example, 304 steel is superior to 201 steel in hardness and rust resistance. In some old houses where galvanized pipes are used, the rust in the pipes can easily be brought to the basin or countertop. The use of Type 304 steel can effectively prevent steel rust.
For stainless steel countertops, due to the usual load-bearing, there may be some chopping action when cooking, and the thicker countertops can increase the load-bearing performance. The thickness of the stainless steel basin should be moderate, and should not be excessively pursued. The general thickness of the basin should be 0.8-1 mm. In the usual laundry bowl, glass and ceramic products often hit the wall of the basin, which requires the steel body to have a rebound performance. If the basin wall is too thick, this rebound performance is insufficient and the cutlery can easily break.
In addition, underneath the stainless steel table, there must be a plate lining, and it is not a good choice to use a man-made board as a backing.
Stainless steel cabinets above is about good introduction, stainless steel cabinets in fact only two types of countertops and stainless steel tank, stainless steel countertops are, at present, the market is increasingly hard to find the stainless steel cabinets trace, Few families choose cabinets of this material, but in hotels, restaurants, stainless steel cabinets are still relatively common.
related articles
Shuaikang cabinet how good Shuaikang cabinet quality is good
Sakura snow cabinet how cherry snow cabinet good
How is the Blue Valley Cabinet?
Fang Tai whole cabinet how about the price of the whole cabinet is too much
Welded wire mesh panel is one of the most important ways to keep your home safe and secured from all forms of attacks by armed robbers and so on. It is very affordable and inexpensive that is why we see most homes using wire fencing for their walls and also very durable and easy to make and fix on fences.
3D Fence,Triangle Bending Fence,Fence 3D Models,3D Curved Fence
Anping County Kairong Wire Mesh Products Co., Ltd. , https://www.krmeshfence.com