HC Security Network News With the rapid development of smart home, just three years, the fingerprint sensor prices fell quickly. More and more new brands are joining the battlefield and staking. The smart door lock has great potential. At present, there are nearly 400 million households in China, and the family base for installing smart locks is less than 3%, that is, 97% of households have the need to update from mechanical locks to smart locks.
With the vigorous development of smart homes and the intelligent life of home locks, smart door locks have become emerging products of the Internet of Things. With the further decline in the cost of fingerprint identification chips, the smart door lock market will usher in a larger outbreak in 2017.
In 2014, the price of the fingerprint identification module was maintained at a high level of more than 10 US dollars. Recently, some fingerprint identification chip supplier prices have been reduced to less than 1.5 US dollars. In just three years, the price of fingerprint sensors has fallen rapidly.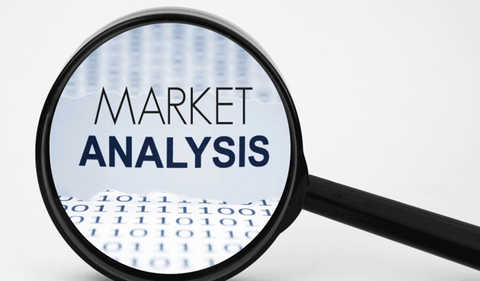 More than a decade ago, when South Korea began to popularize electronic door locks, the cross-strait market remained only in hotels and some high-end residential communities. At that time, China's smart lock companies added up to more than 100. According to statistics, in 2015, there were only a few hundred smart lock companies, and by 2016, it has grown to as many as 1,000 smart door lock brands.
Samsung Electronics, Panasonic and other international brands, Haier, TCL, Midea and other factories rely on the accumulated market sentiment, and have an advantage in the development of smart door lock market; while the traditional mechanical lock brand is also increasing the layout and extension of smart lock products. Many brands have entered the card position. Not only that, but also in the security field, Hikvision, Dahua, and ZTE in the field of communications have begun to enter.
The continued warming of the market indicates that the smart lock war will burn even more in 2017, and more new brands will join the war, but they also revealed two messages: First, there is currently no star-rated enterprise in this field. Everyone is staking. Therefore, companies have bet on the smart lock market, trying to take a share in this market.
Second, the potential of smart door locks is huge. At present, there are nearly 400 million households in China, and the family base for installing smart locks is less than 3%, that is, 97% of households have the need to update from mechanical locks to smart locks. In addition, the number of new housing units will remain relatively high, and the scale and prospects of China's smart lock market are considerable.
Industry insiders expect that there are currently about 70 million rental houses in China, and with a large number of hotel markets, these commercial clients have a strong demand for door locks. With the large-scale procurement started in late 2017, shipments of smart door locks will usher in a new round of explosions in the third quarter of 2017.
Editor in charge: Liu Wenjuan
Pesticide intermediate
Pesticide Intermediates products produced by the processing of agricultural raw materials are intermediate media that combine two or more than two substances. In pesticide, it can be understood as synergist, and it is an intermediate material for pesticide production.
Also known as Organic Intermediates. Coal tar or petroleum products are used as raw materials to produce dyes, pesticides, pharmaceuticals, resins, auxiliaries, plasticizers and other intermediates. Originally used in the manufacture of dyes, also known as dye intermediates.
At first, Pesticide intermediates products produced by using coal tar or petroleum products as raw materials to synthesize chemical products such as spices, dyes, resins, drugs, plasticizers, rubber accelerators and so on. Now it refers to various intermediates produced in organic synthesis.
Pesticide intermediates refer to semi-finished products, which are intermediate products of certain products, such as the production of a product that can be produced from intermediates and cost savings. Drug production needs a large number of special chemicals. Most of these chemicals were originally produced by the pharmaceutical industry, but with the deepening of the social division of labor and the progress of production technology, some Pharmaceutical Intermediates were transferred to the chemical enterprises. Pharmaceutical intermediates belong to fine chemical products, and pharmaceutical intermediates have become a major industry in the international chemical industry.
Pesticide Intermediates
Pesticide Intermediates,Intermediate Of Pesticide,Pesticide Imidacloprid Intermediates,Agrochemicals Pesticides Intermediates
Shenyu Energy (Shandong) Development Co. Ltd , https://www.zgshenyu.com